Asset GPS Tracking device MT700 supports CAT M1 & NB-IoT & GSM. Before we test it with 1nce sim(run on NB-IoT network) card and work well.
But this time one of our customers will choose the Telekom CAT M1 sim card, so we test with them together, let's go 🙂
As the standard process, we have to make sure which network is supported and the sim card APN.
After confirmation we will choose the CAT M1 sim card and the APN is
internet.m2mportal.de
Then make sure the USB button press down to 0 as in the following image:
Then we use the USB config tool to set up the tracker
Setup APN
803,internet.m2mportal.de,,
Setup IP/Port
804,113.98.254.180,7700
Lock to CAT M1 network only
NWM,3,0,2
Then reboot the device and wait for the device to access the network
***OPERATOR: [Telekom.de Telekom.de]

***ACT: [CAT-M1] OPER: ["26201"] BAND: [LTE BAND 20] CHAN: [6400]
From the above info, it shows connected the Telekom CAT M1 network B20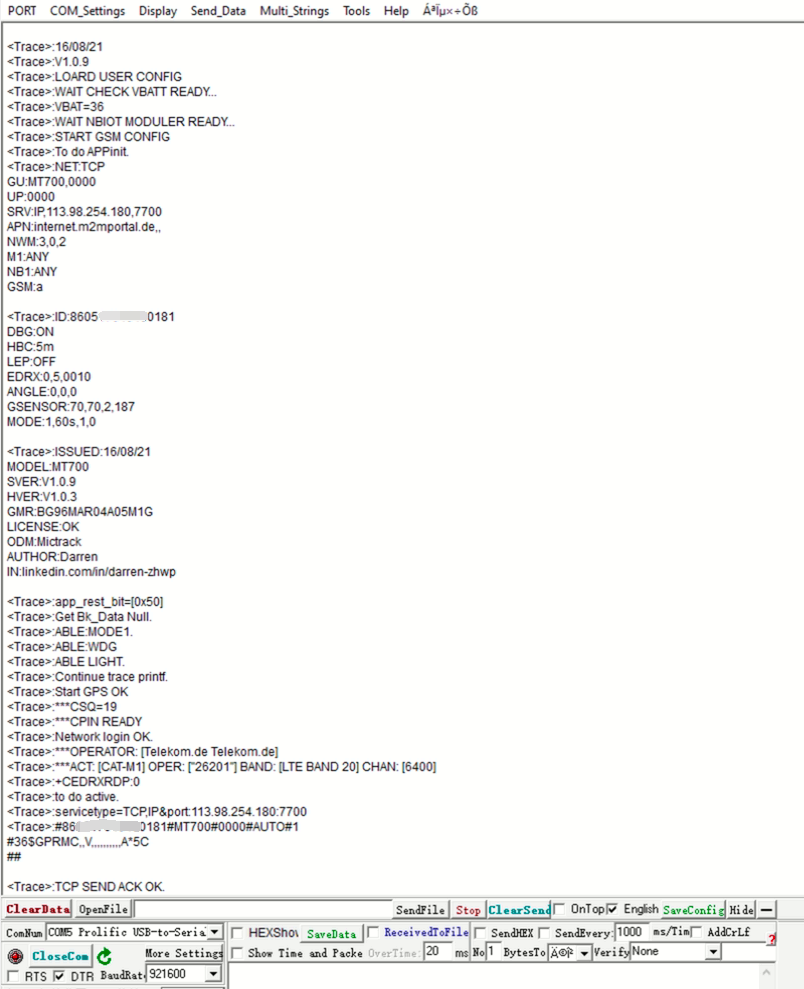 Then check on our server (http://www.trackits.com) also show the correct location on the map
If you want to know more detail about the Asset GPS Tracker MT700, feel free to email us at info@mictrack.com