If you encounter any abnormal situations while testing the Sherpa, you can use this tool to capture logs and send them to us. Our engineers can analyze and fix the issue as soon as possible after reviewing these logs. Here are the steps to capture logs.
Ready
Charge the device for 30 minutes at least via the USB charging cable.
Press the button (on the charging cable) for 3 seconds to Power ON.
Download Bluetooth App
Search "nRF Connect for Mobile" on Google Play or iOS store to download and install the APP on your phone.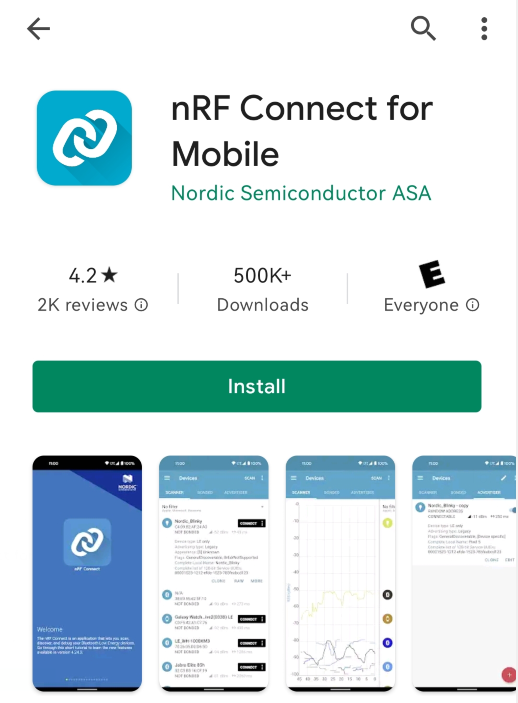 Connect to Tracker
Enable the Bluetooth on your Phone
Enable the location on your Phone
Open the App "nRF Connect for Mobile" on your Phone
Click "SCANNER" and select Sherpa to CONNECT
CLIENT->Nordic UART Service
TX Characteristic ->Click the icon
Swipe the phone screen to the LEFT until show the following interface, make it run for 5-10mins and than click the Save icon.
Click "App" and the "Request MTU" setup to 200.
Slide down the notification bar at the top of Android Phone, it will show the saving log files and path, then send us the log to check.